WEAVE ALLOY PRODUCTS COMPANY
Weave Alloy Products Company is your dependable source for high-quality fabricated woven wire products – as we have been since 1954. For over 60 years, we've excelled in the production of our "mainstay" products of woven mesh screens, liners, baskets and racks, while consistently offering great service.
Our half-century of experience allows us to provide options in design and materials application to the heat treat industry and beyond. These, in turn, assist our customers in gaining a competitive edge by improving throughput, quality, and efficiencies.
At Weave Alloy we take pride in building meaningful relationships with clients.  Combining our friendly customer service with a great depth of knowledge we have been able to develop relationships stretching over decades of quality work.
We are proud to share our proven track record of providing solutions for specific issues that dramatically decrease or eliminate problems with quality, and consistently increase efficiencies. Allow Weave Alloy to satisfy all of your wire mesh needs, and put our expertise to work to solve your woven wire mesh problems.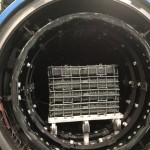 WIRE MESH BASKETS
Our heat treat mesh baskets and parts washing mesh baskets can fulfill almost any requirement. We design mesh baskets for new applications, and redesign existing baskets to improve service life.
Heat treat mesh baskets from Weave Alloy are fabricated to your exact specifications. Our parts washing mesh baskets are ideal for degreasing, sterilizing and more.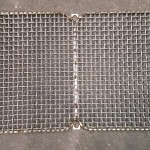 WIRE MESH SCREENS
We produce industrial wire screens in Michigan to your precise needs, serving as a complete source for all your woven wire mesh, cloth welded wire, cloth strainer wire, and wire cloth screen needs.
Expert
craftsmanship means that our offerings will accommodate your tolerance needs.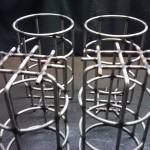 WIRE MESH LINERS
Our custom-built mesh liners are created to hold your specific parts. Parts can be hand-woven, or produced on automated manufacturing equipment, dependent on your requirements.
We will design and manufacture a liner using stainless steel and heat-resistant materials that will exceed your expectations.
As a
world-class wire mesh supplier
we provide
you with a choice of top-grade Specialty Alloy Wire Mesh Products that all meet ridged quality standards of demanding heat and caustic industrial environments.
Weave Alloy products uphold strict quality standards.
From basic liners to custom per-print jobs, Weave Alloy offers the attention to detail needed to satisfy our customers. Let us provide you with design and material options to help you maximize quality and efficiencies.
Mission

Forming everlasting relationships woven together with integrity and respect, creating bonds as strong as steel.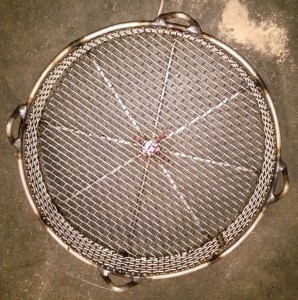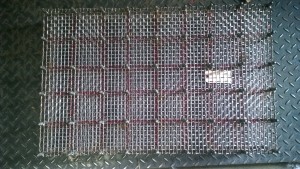 Contact Weave Alloy
Get Started
At Weave Alloy we are all committed to creating high quality parts you can rely on.
The depth of knowledge in fabrication of mesh products and the friendly customer service has allowed Weave Alloy to develop long-term, meaningful customer relationships.
Contact Weave Alloy